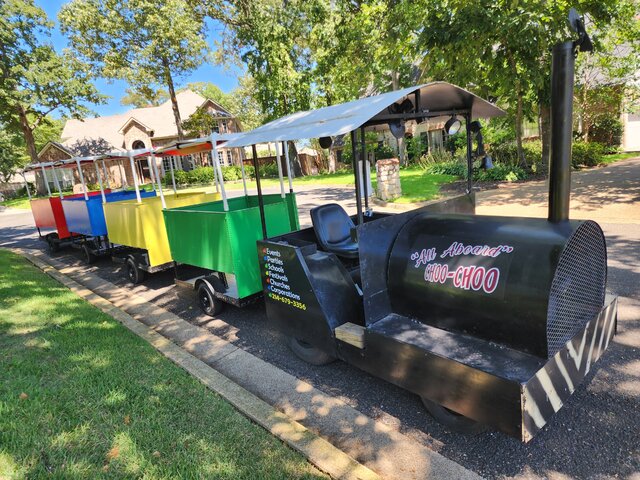 All Aboard Choo-Choo




| | |
| --- | --- |
| Base Price - 2 Hours of Fun! | $575.00 |
| 3 Hours | $700.00 |
| 4 Hours | $825.00 |
| 5 Hours | $950.00 |
| 6 Hours | $1,075.00 |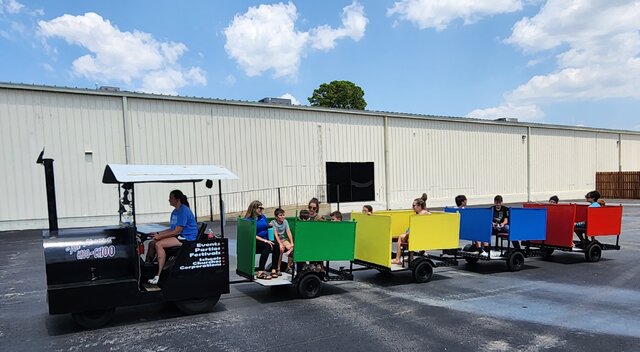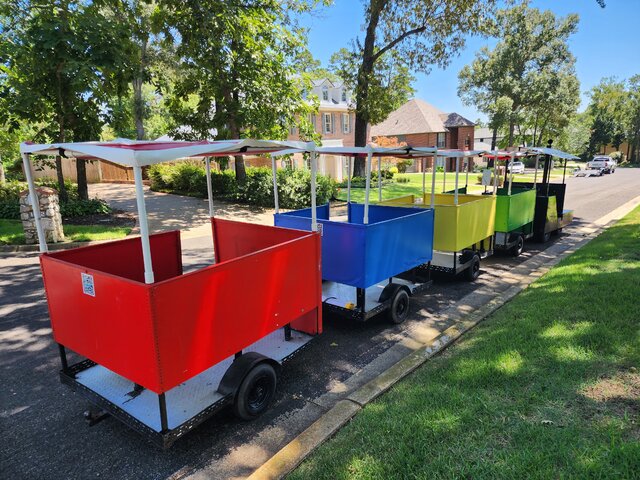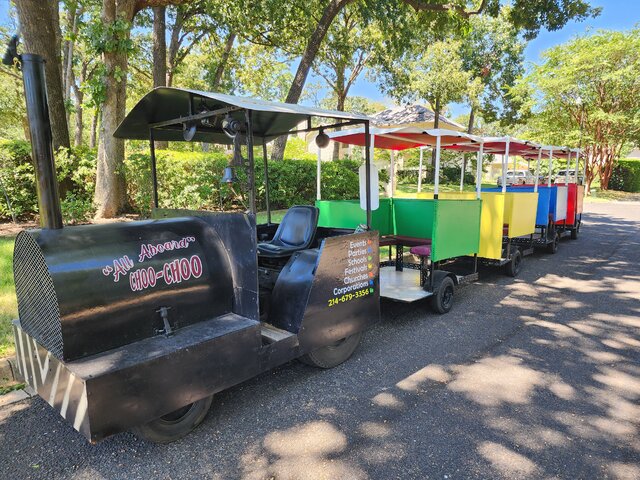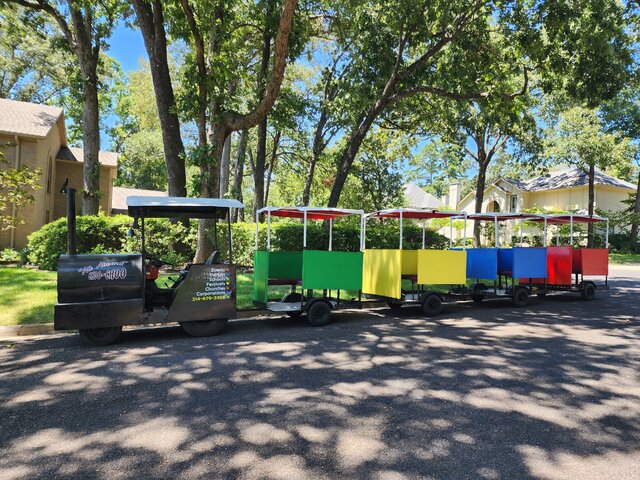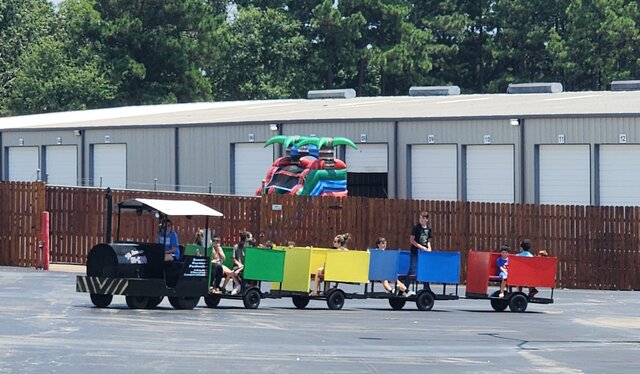 TheTrackless train is fun for the whole family!
The trackless train is a fabulous addition to any family event, providing endless fun for both children and adults alike. With its versatile design, this train is suitable for a wide range of occasions, making it the perfect entertainment choice for any event you can imagine.
One of the key advantages of the trackless train is its ability to operate without the need for a designated track. This means that it can be easily set up and maneuvered in various settings, such as parks, fairgrounds, or even private properties. Whether you're hosting a birthday party, a community gathering, a corporate event, or a school function, the trackless train will undoubtedly enhance the overall experience.
Children will be thrilled by the train's enchanting appearance and the opportunity to embark on a delightful ride. The train is designed to mimic a classic locomotive, complete with colorful wagons and cheerful decorations. As it chugs along, children can enjoy the excitement of being on a train, creating unforgettable memories with their friends and family.
Not only is the trackless train a source of entertainment, but it also offers a safe and secure experience for all passengers. Equipped with safety features such as seat belts and controlled speeds, parents can relax knowing that their children are in good hands. The train is operated by trained professionals who prioritize the well-being of every rider, ensuring a smooth and enjoyable journey for everyone.
Furthermore, the trackless train can be customized to fit the theme or branding of your event. Whether you want to promote a specific product or create a magical atmosphere, the train can be adorned with banners, signage, or even customized paintwork. This flexibility allows you to create a unique and personalized experience for your guests, leaving a lasting impression.
In summary, the trackless train is an excellent choice for any family event. Its versatility, safety features, and customizable options make it a crowd-pleasing addition to birthday parties, community gatherings, corporate events, and school functions. So, why not add a touch of excitement and wonder to your next event by bringing in a trackless train?
We offer trackless train rentals to the following East Texas cities, Longview, Tyler, Marshall, Gladewater, Canton, Gilmer, Henderson, Kilgore, Hallsville, white oak, Lindale, Diana, Jefferson, Ore city, Mount Pleasant ,Pittsburgh, Carthage and many more.
Our Kiddy train ride, the trackless train, is a great addition for East Texas schools, churches, and festivals in the following cities. Longview, Tyler, Gladewater, Marshall, Gilmer, Canton Kilgore, Henderson, white oak, Hallsville, Diana, Lindale, ore city, Jefferson, Mount Pleasant, Pittsburgh, Carthage and many more.